Chris Koerner, in his blog, posted an image that helps understand how high a resolution this iPad 3, with a supposed retina display, will have.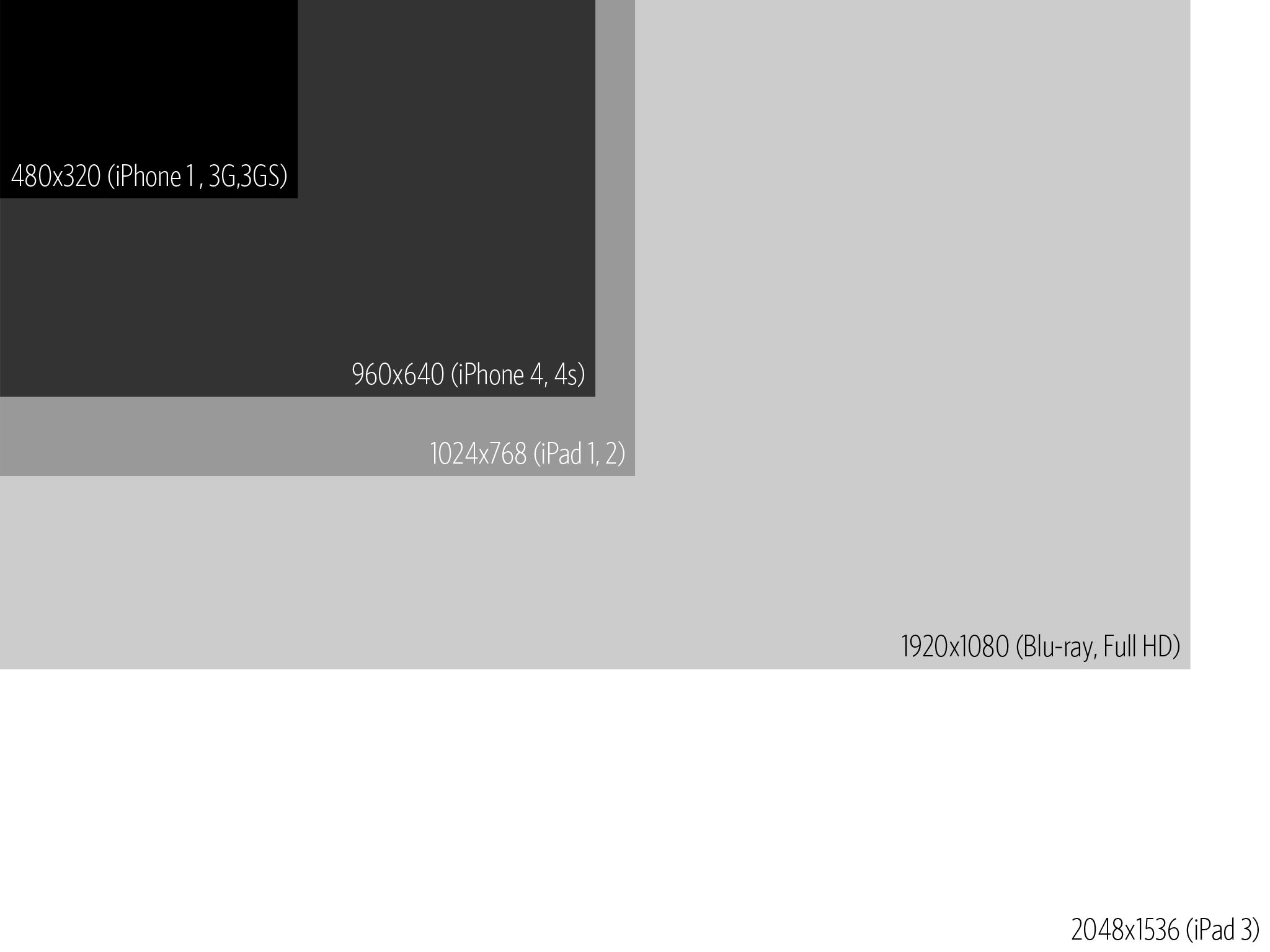 As I said before in one of our podcasts, this means the ugly black borders you get now when using Airplay mirroring mode to stream video to your big TV will no longer be. No more pixelated video either. Mirroring your iPad 3 screen will look 5 stars, at least in theory, this of course depends on how good a resolution content providers are happy to send to their iPad app.
By the way, according to my calculations, the iPad 3 will have 85% of the pixels found on a 27′ iMac. Quite astonishing!
You might want to check these out:
TAP 138: Tim Cook's good and bad decisions;
TAP 127: Special episode for WWDC 2012 coverage.
TAP 126: Expectations for WWDC, Airplay ideas, wireless
Apple now changing iPad ad campaign in UK
TAP 115: Dividend to shareholders, Problems with the
TAP 114: The new iPad, 4G in the
TAP 113: The NEW iPad, Apple TV changes
New iPad name hints at future Apple devices
TAP 112 : iPad 3 rumours roundup, Photoshop